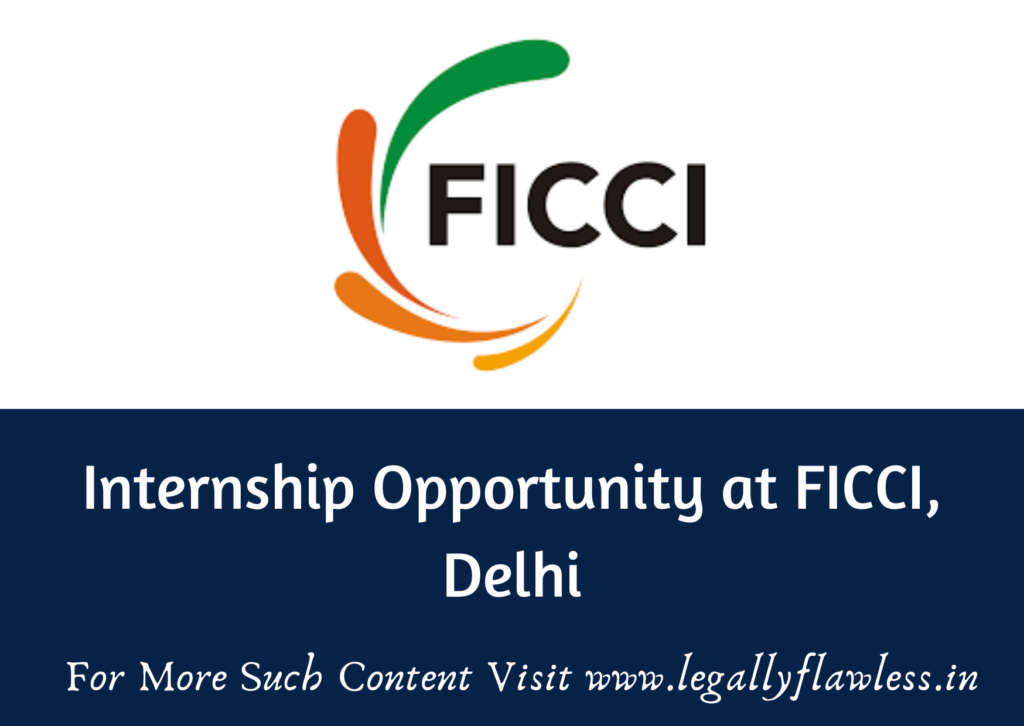 FICCI's IPR Division, Delhi is offering an exciting internship opportunity in Delhi for the month of April – May 2023!
About FICCI
Established in 1927, FICCI is the largest and oldest apex business organisation in India. Its history is closely interwoven with India's struggle for independence, its industrialization, and its emergence as one of the most rapidly growing global economies.
A non-government, not-for-profit organisation, FICCI is the voice of India's business and industry. From influencing policy to encouraging debate, engaging with policy makers and civil society, FICCI articulates the views and concerns of industry. It serves its members from the Indian private and public corporate sectors and multinational companies, drawing its strength from diverse regional chambers of commerce and industry across states, reaching out to over 2,50,000 companies.
FICCI provides a platform for networking and consensus building within and across sectors and is the first port of call for Indian industry, policy makers and the international business community.
About the Internship
As a legal intern, you will have the chance to gain real-world experience, work with industry experts, and learn the nuances of IPR. This is a unique opportunity to enhance your legal skills and get hands-on experience in one of the most dynamic areas of law.
How can law students make the most of their first NGO internship?
Mode of Internship
The same internship opportunity is only for the physical mode.
Location
Delhi
Months for the Internship
April-May 2023
How to Apply?
Kindly register here on: https://lnkd.in/d6P5jmZ3
Note: Students joining immediately get a chance to witness the renowned World IP Day 2023.
Disclaimer
All efforts are made to ensure the accuracy and correctness of the information published at Legally Flawless. However, Legally Flawless shall not be responsible for any errors caused due to oversight or otherwise. The users are advised to check the information themselves.