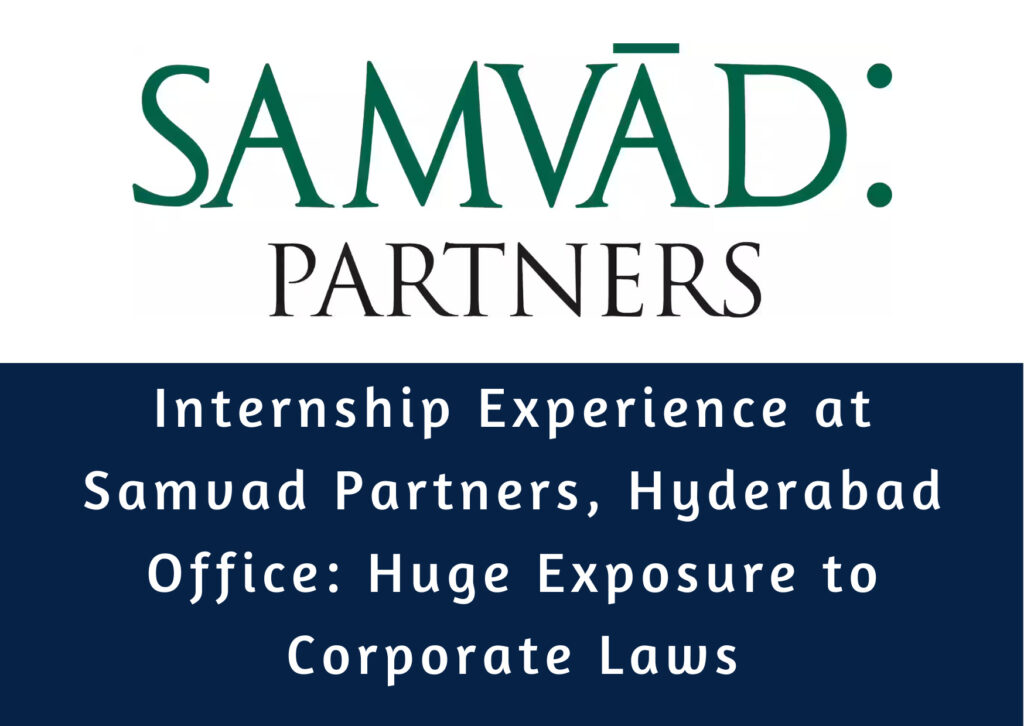 About Samvad Partners
Samvad Partners is a full-service Indian law firm with locations in Bengaluru, Chennai, Hyderabad, Mumbai, and New Delhi. It works hard to build long-lasting relationships with its customers by comprehending their business objectives and providing straightforward answers to the challenging legal and regulatory issues that India faces. It is dedicated to upholding the highest standards of professional integrity and supporting its attorneys in an office setting that inspires them to meet and maintain these standards.
In Sanskrit, 'Samvad' connotes "discussion, dialogue, debate, engagement". Samvad, which is based on a collegiate of partners with a rich mix of domestic and international experience—having worked in top-tier national firms and several international legal and financial centres outside of India, including London, New York, Singapore, and the Hague—underpins the partnership's core philosophy.
Regional firms in Bengaluru, Chennai, and Mumbai came together to form Samvad, which later grew to become a full-service corporate legal firm with locations in New Delhi and Hyderabad. Over the years, the Firm has expanded to include more than 100 lawyers and personnel.
Application and Selection Process
The application procedure at Samvad Partners is very clear and straightforward. The process is easily available at the firm's website. You may check out the process by clicking here. However, for the sake of convenience, I am mentioning the process here.
In order to get started, you need to first write an email to [email protected]. Make sure that you write a professional cover letter and your CV does not exceed 2 pages. Pro Tip: In the subject line of the email do not forget to mention the location. So, if you are willing to intern at the Hyderabad Office, then your subject line should be somewhat like this- Application for Internship at Samvad Partners, Hyderabad Office. The email should also contain a writing sample entirely written by you; your transcripts; CGPA and your rank in the class.
However, just sending an email may not be enough to get your application shortlisted. You need to make an additional effort to get your resume seen in order to get shortlisted. So, you need to make a genuine effort to research about the firm, the partners at the particular office, the matters or deals completed, etc.
Then, you need to reach out to the person in a senior position in the firm like the senior associate or the partner and let them know why you are genuinely interested in interning at Samvad Partners. Trust me, a lot of applicants apply to top-tier law firms and therefore it is important to make your that your CV stands out and is also seen by HR.
Once, my CV was shortlisted, I had to undergo two rounds of interviews. The first one was the HR round and the second one was the technical round which was taken by a Senior Associate of the Dispute Resolution Team. This was because I had applied to the Dispute Resolution Team.
First Impressions and Onboarding
My first day at Samvad Partners was filled with curiosity as this was the first time I was interning at a well-know prestigious Law Firm. The HR was very humble and kind enough to introduce me to every aspect of the office. Further, we (the interns) were also welcomed with a delicious coffee. We were also asked to complete all the necessary formalities like signing the Non-disclosure Form, activating the email id, where we were allotted the work, etc.
Day-to-Day Responsibilities
I had applied for an internship to the Dispute Resolution Team. However, my scope of work was not just limited to the Disputes Team but I was allotted work by the Corporate Team as well. Since, at that particular time, a lot of mergers of Pharmaceutical Companies were taking place and it involved a lot of due diligence. Thus, there was a lot of requirement of interns in the Corporate Team to do the Due Diligence and fill-up the Term Sheet.
Apart from my involvement in due diligence work, I was required to research on laws related to IT Industry, Labour Industry, FEMA Regulation, Arbitration and IBC. The opportunity to witness and add my suggestions to a Technology Transfer Agreement was really a great learning experience.
Further, as I was majorly interested in Dispute Resolution Work, I got the opportunity to work with Associates in the Bengaluru Office as well. I worked extensively on the Insolvency and Bankruptcy Code, 2016 and also got the opportunity to visit the National Company Law Tribunal in Hyderabad to observe a matter.
Learning and Professional Growth
Interning at Samvad Partners, Hyderabad was a good decision as it not only exposed me to my preferred area of interest but also gave me an opportunity to understand corporate transactions. Apart from that this was a great learning opportunity as Samvad used to conduct a CLE that is continuing legal education every week, which helped us understand new concepts of law. Working on matters on the Insolvency and Bankruptcy Code helped in exploring more on this subject area later.
Challenges during the Internship
The biggest challenge which I faced was working on commercial transactions as I had never done it before. Moreover, I was not having any sort of knowledge as to how to proceed with due diligence and filling up the term sheet. However, the Associates at Samvad Partners were very kind enough to take out the time to teach us what due diligence is and why is it required. They also cleared all the doubts that we encountered during the work.
How did you find accommodation in Hyderabad?
Finding accommodation was not a problem for me as my uncle welcomed me to his residence during the internship period. However, the residence was about 20 km away from the Office of Samvad Partners, so I had to travel by Metro which was not much of a problem when you get used to it. However, a lot of co-interns easily found PGs near the Office.
How much money (approx.) will a student have to spend if he/she is willing to intern in Hyderabad?
The money to be spend can vary depending upon the lifestyle and the choices you make during the internship. However, an approximate expense can be laid down as below:
Accommodation: PGs cost around Rs 10,000 to Rs 15,000 for a month.
Food: A lot of PGs provide the food in the cost of the accommodation itself. You may just have to shell-out some bucks for the lunch which can be anywhere round Rs 2,500 to 3,000 for a month.
Commutation: If you get a PG at a walking distance then it is well and good. Otherwise, commutation expenses can vary upon the distance from the office and the mode of transportation (metro/ bus/ cab). I generally used the Metro and it was a cheap mode of transportation. I had to spend around Rs 1,500 for the complete month.
So, your monthly expenditure can be around Rs 12,000 to 15,000 if you are interning in Hyderabad.
Were you also paid a stipend?
No, Samvad Partners does not have a stipend policy.
How will you rate your Samvad Partners Internship Experience on a scale of 1 to 10?
I will rate my internship experience as 8.5 out of 10.
Disclaimer
All efforts are made to ensure the accuracy and correctness of the information published at Legally Flawless. However, Legally Flawless shall not be responsible for any errors caused due to oversight or otherwise. The users are advised to check the information themselves.