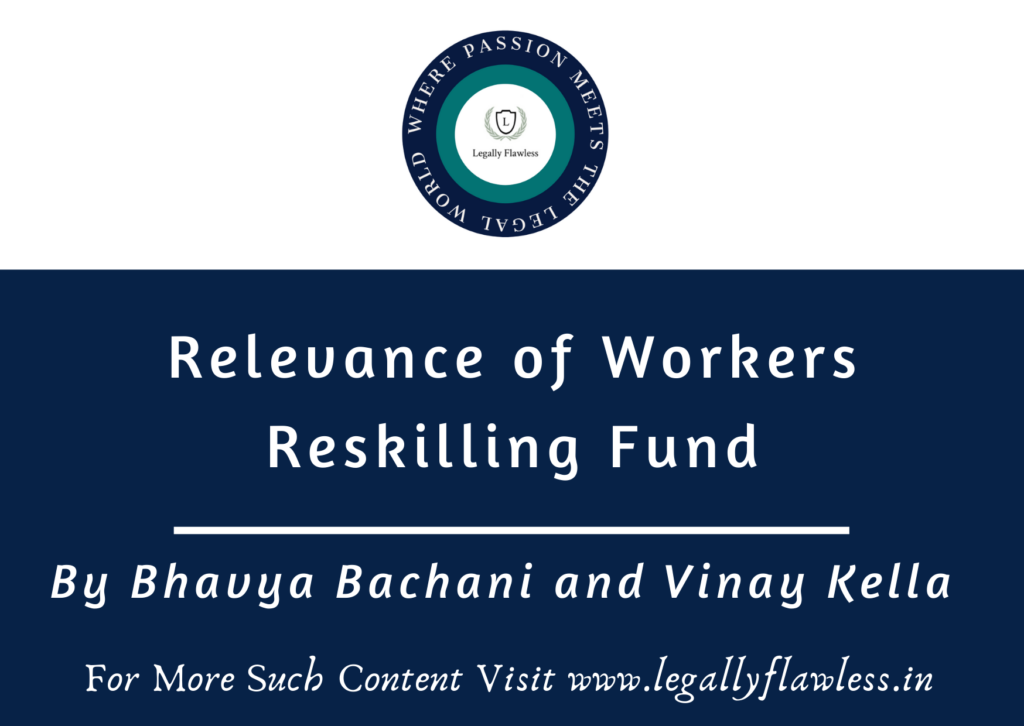 Introduction
The Industrial Relations Code, 2020, a new piece of legislation that the Central Government combined numerous previous labour regulations into, was put into effect on September 29, 2020. The Industrial Relations Code aims to create a framework to safeguard employees' rights to form unions, to lessen hostilities between employers and employees, and to include mechanisms for resolving labour disputes.
The Trade Unions Act of 1926, The Industrial Employment (Standing Orders) Act of 1946, and The Industrial Disputes Act of 1947 were the previous laws governing trade unions, employment conditions in industrial establishments or undertakings, and the swift resolution of industrial disputes. The Code is intended to consolidate and amend those laws.
The Code aims to help businesses and workers alike. It seeks to streamline the procedure for resolving disputes, protect fixed-term employees, require standing orders from all major industrial businesses, create a fund for retraining laid-off workers, and boost fines to deter non-compliance. By creating a single bargaining body and granting employers more discretion over operational choices, it adopts a business-friendly strategy to advance industrial peace.
The Code was developed to promote labour reforms and ease company operations while safeguarding the rights of employers and employees. The ultimate objective of the Code is to bring about industrial peace and harmony, as well as to advance industry development by fostering a positive and amicable interaction between employers and employees.
Worker's Reskilling Fund
The Industrial Relations Code, 2020, suggests creating a re-skilling fund for employees affected by layoffs or unit closures. For the first time, the code adds a new requirement for companies to follow when making layoffs. Employers will now be compelled to contribute once to a government fund for reskilling, which will be used to provide laid-off workers with training. The necessary payment is equal to 15 days' worth of the worker's income for each employee who is laid off. This is in addition to whatever additional payments the company is required to make to the employee in the event of a layoff.
The goal of Section 83 in Chapter XI of the law is for the relevant government to create a worker's reskilling fund in order to compensate any industry's laid-off workers.
Realization of the Right to Social Security of Unorganized Workers in India
What is Reskilling?
Retraining is the process of acquiring new abilities required for doing a completely different profession. Reskilling has taken off among governments and non-profit groups as a way to help employees who have been left behind find new occupations. To satisfy workforce needs and survive in a dynamic economy, firms must adopt this strategy as well. Through reskilling, specific people could be able to change positions within their existing company or go to a different one. In 2020, 87% of CEOs expect to encounter talent gaps, and fewer than half of them have a solution in mind, according to McKinsey & Company. By 2025, the World Economic Forum (WEF) predicts that more than 40% of workers worldwide would need to reskill.13 According to Gartner, 33% of the abilities listed in the typical job description from 2017 will be obsolete by 2021.
Employees in positions that are no longer needed offer a perfect talent pool that is prepared to be taught for new duties for businesses that react quickly. The working culture is already well-known to these employees. They might not even need to go through a drawn-out onboarding process. All of this has significant financial effects. Companies that don't fill their talent gaps run the danger of losing customers or worse. On the other side, those that place a strong focus on retraining can gain from their efforts.
Benefits Of Reskilling
For Organizations
Avoid layoffs and rehiring: Many businesses experience layoffs as a result of the loss of outmoded jobs and the changing nature of company. However, layoffs typically come with severance costs and can be bad for employee morale. Rehiring for new roles also has an own set of costs. Businesses that reskill employees in open roles can avoid these problems.
Retraining employees also aids in lowering employee turnover. According to IBM, employees who have access to training are 42% more likely to work for a firm long-term. Reducing turnover benefits businesses' financial lines as well as their cultures.
For Workers
To develop new abilities that may aid in changing career choices or obtaining new employment. Adjust to a workforce that is changing as a result of automation and digitalization.
Present Code: – In an interview with Business Standard, Labour and Employment Minister Santosh Kumar Gangwar stated, "The employees deserve help in the case of layoff. The 2020 IR Code includes provisions for a worker reskilling fund to assist laid-off employees in upgrading their skills and finding new employment. Additionally, the state governments have the authority to impose other sources to replenish this fund.16 As a result, the Code includes provisions for people who have been laid off to retrain for the first time in order to seek employment again.
Problems with Reskilling Fund: –
15 DAYS COMPENSATION
K R The new labour code's retrenchment compensation, according to professor and labour economist Shyam Sundar of XLRI, was "paltry," he claimed, considering that certain state governments, including Rajasthan's, were providing workers with more severance pay. Additionally, the idea to demand workers provide evidence of payment and pursue restitution with interest will result in a state with strict rules and little confidence in its citizens. Additionally, the workers' available cash won't be enough to effectively reskill them.
He emphasised that if the amount of retrenchment compensation given for reskilling were more like when the government first proposed the IR Code in 2015, it had suggested increasing worker retrenchment compensation for each completed year of service by three times, from 15 days' wages to 45 days. The suggestion in the code, nevertheless, was withdrawn after it was submitted and later accepted in Parliament. Furthermore, the government should boost retrenchment benefits to at least 30 days of pay for each year that has been completed, as suggested by the Parliamentary Standing Committee.
Cost Increase
Rituparna Chakraborty, executive vice-president of Team Lease and co-founder, added that the reskilling fund "would increase employers' costs, especially for micro, small and medium enterprises (MSMEs) and the fund might not necessarily give the desired benefits for employees to take up new employment in a different sector or industry."
Every time the government implements a new financial programme, the way the money are managed must be transparent. We already have a number of corpus funds in the nation, including the social security fund, ESI (workers' state insurance), and EPF (employees' provident fund). Now the government is adding another fund. MSMEs would be worst hurt, and I hope the government can effectively monitor and use the monies.
Worker's right to work in a safe and healthy environment
Conclusion
The Indian Government has taken a positive step in addressing the issue of reskilling laid-off workers whose skills have become or will soon become outdated due to technological changes by including the Workers Reskilling Fund for the first time in the newly drafted Industrial Relations Code, 2020. The retrenched employees can benefit greatly from this provision if it is applied in accordance with the letter of the law and with clear regulations that remove any business restraints.
We need to take into consideration the type of sector, the economic and technological needs of every company are evolving at an unprecedented rate in the 21st century. Disruptive occurrences like the COVID-19 epidemic have only accelerated this tendency, too. Companies and individuals that don't adapt quickly run the danger of falling behind as a result of these developments. Due to the requirement to reskill at least 1 billion people by 2030, the World Economic Forum recently said that the world is experiencing a reskilling emergency.
This article is authored by Bhavya Bachani and Vinay Kella, students at Institute of Law Nirma University