About the Organization
A platform designed with the mission to help those seeking knowledge, insights and guidance to be able to interact and learn from notable personalities that are rich in experiences and learnings from across the globe.
About the Course
Introducing our speaker for the online certificate course on Real Estate Laws, Mr. Alok Tewari, Senior Partner, Kochhar and Co.
He will be delivering a session on the topic "FDI and Real Estate" on 27th March 2022.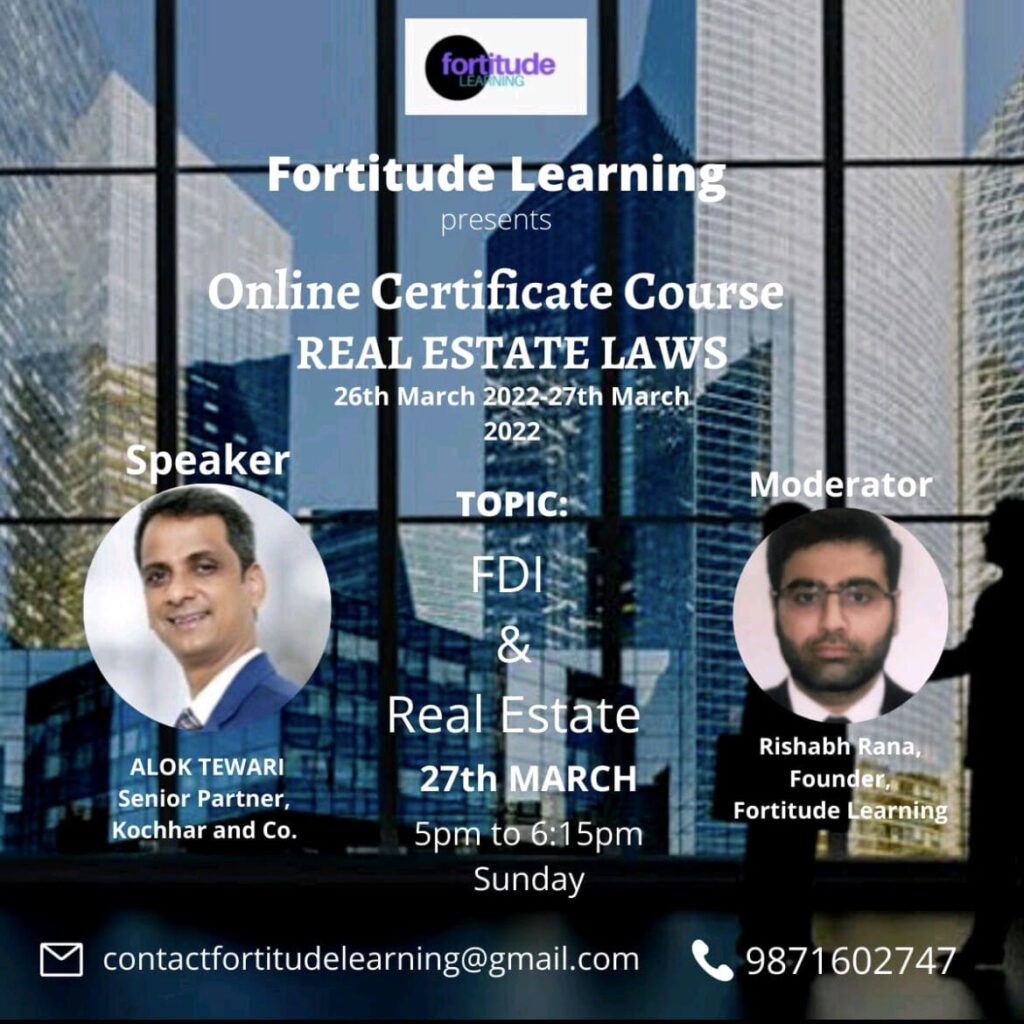 For more details you can reach out to us at contactfortitudelearning@gmail.com or 9871602747
Also Read
If your organization wants to promote any event or competition for the legal fraternity at Legally Flawless, kindly reach out to us at pr.legallyflawless@gmail.com
Join our WhatsApp Group for regular updates: Click Here
Disclaimer
All efforts are made to ensure the accuracy and correctness of the information published at Legally Flawless. However, Legally Flawless shall not be responsible for any errors caused due to oversight or otherwise. The students are advised to check an opportunity themselves before applying.