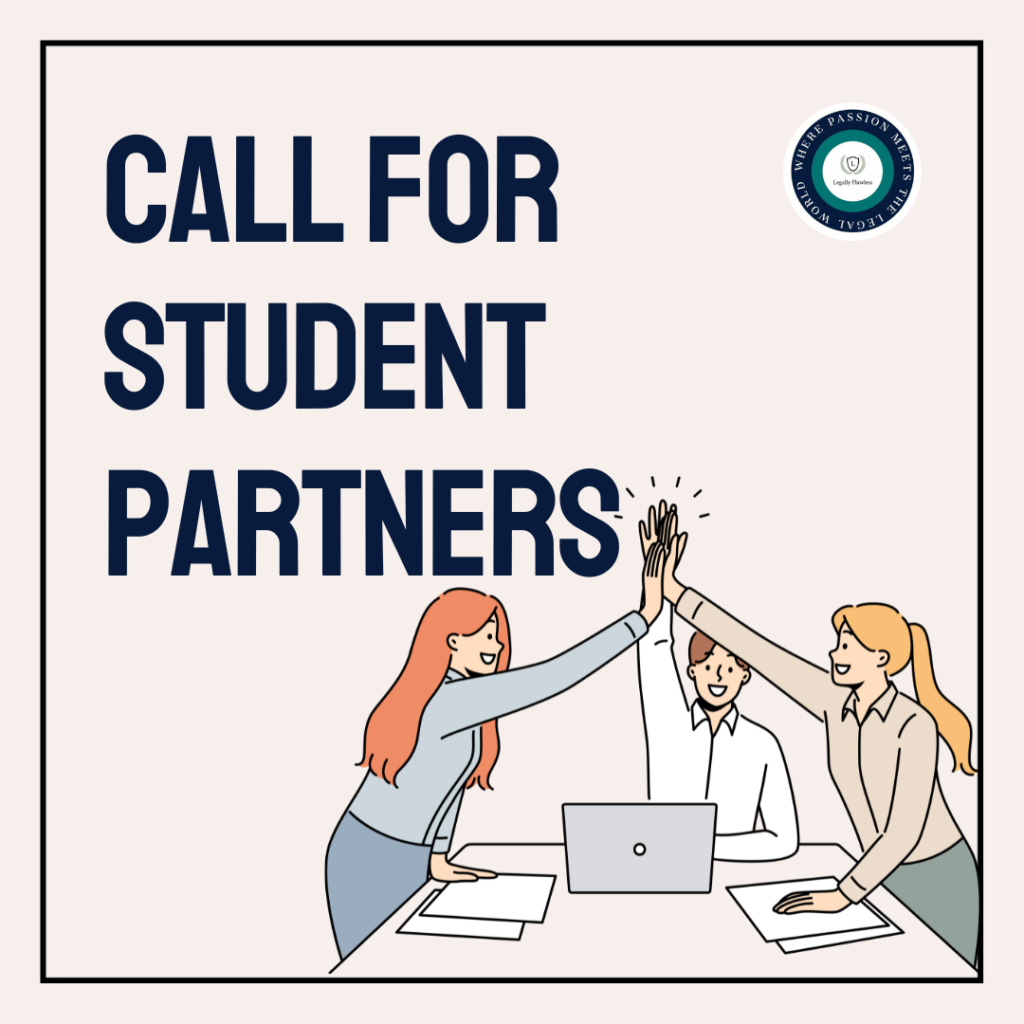 About Legally Flawless
Legally Flawless is a one-stop solution for law students looking for Internship Opportunities, Job Opportunities, Moot Court Competitions, Paper Publication Opportunities, Call for Blogs, Debates, MUNs, Certificate Courses, Webinars, Seminars etc. We have a dedicated team of law students looking for new opportunities in the legal industry. Over a short period of time law students from Top Law Schools have considered the Legally Flawless Blog to be the best place to get their legal articles published. The viewership of the blog has grown substantially over a small period of time.
About the Student Partner Program
As the brand of Legally Flawless is growing substantially, we are in constant need of team members who align with our goals. Here is an opportunity for Law Students to be part of the Legally Flawless Family as a Student Partner. As a Student Partner, you would become the face of Legally Flawless on your campus.
Eligibility
Law Students from any college and in any year can apply. However, only one student from each Law School would be given an opportunity.
Role as a Student Partner
To reach out to Law Students and make them aware about Legally Flawless.
Specific tasks to the Student Partners would be provided during the tenure.
Benefits of Becoming a Student Partner
Get yourself featured on one of the fastest-growing blogs.
Gain Skills like Communication and networking during the tenure.
How to Apply?
Click here to Apply through the Google Form.
Disclaimer
All efforts are made to ensure the accuracy and correctness of the information published at Legally Flawless. However, Legally Flawless shall not be responsible for any errors caused due to oversight or otherwise. The users are advised to check the information themselves.