ABOUT THE CONFERENCE:
AN INTRODUCTION
Amity Law School, Noida [Amity University, Uttar Pradesh (India)] in partnership with the School of Business and Law, Edith Cowan University (Western Australia) is delighted to host the 3rd Annual International Conference on Comparative Law on February 18 – 19, 2022.
THE THEME
Comparative study is the quintessence of development of municipal law. Adopting the comparative approach helps acquire a deeper understanding of one's own legal system by virtue of its ability to assess and appreciate the similarities and distinctions amongst legislations, legal institutions, political framework, social ideologies, policies and rules prevalent in corresponding jurisdictions. This comparison, may be 'bilateral' i.e., between two distinct legal regimes or 'multilateral' involving a comparative analysis of more than two legal systems. The definite aim is however, betterment and strengthening of the domestic legal structure.Against this backdrop, ICCL – 2022 has been conceptualized. It gives an opportunity to legal professionals, learned members of the academia, erudite research scholars and students, to explore, assess and compare the legal order of any two or more countries deemed suitable to them, with the lone stipulation that India or Australia, must be taken as the basal of such comparison.
Abstract:
Each applicant must submit a 250-300 words abstract providing an overview of the proposed paper by e-mail to iccl@amity.edu no later than January 10, 2022. Each paper will be expected to make a substantial contribution to the comparative law scholarship and the theme of the conference, for example, by advancing new knowledge, connecting previously unrelated facts, offering a critique of existing law, or proposing reform.
Date of Communication of Acceptance of Abstract:
The organizing committee will notify each applicant of whether his or her abstract has been accepted by January 15, 2022. Decisions of the organizing committee to accept papers for presentation at the conference shall be final.
Registration Fee: Each successful applicant must pay the conference registration fee as prescribed herein-below, no later than January 20, 2022. Only one co-author shall be permitted. The registration fee is non-refundable. [The authors whose paper would be selected for presentation shall be informed about the mode of payment through an e-mail.]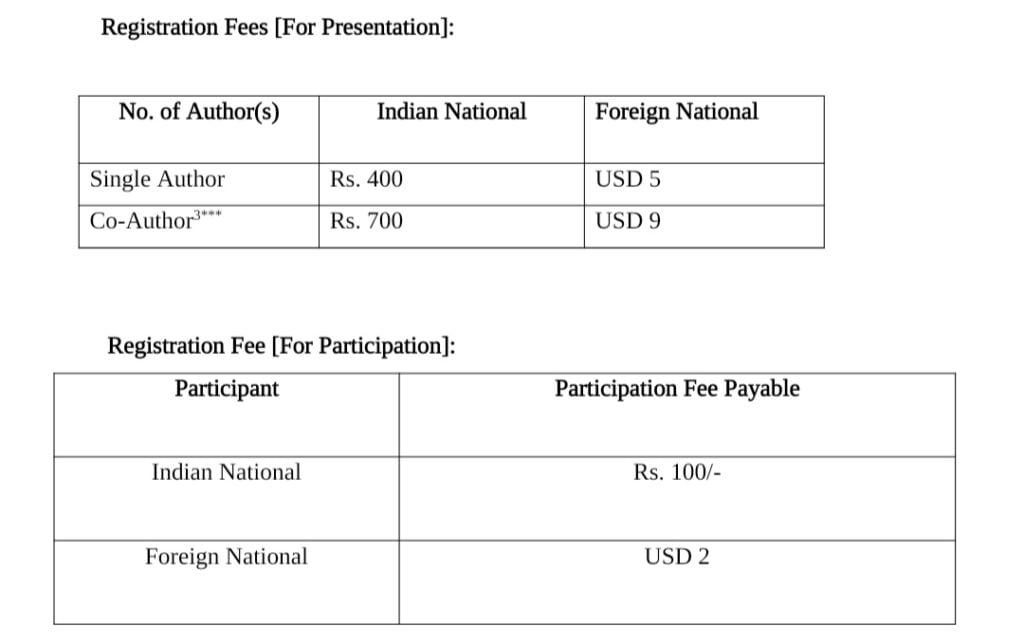 For brochure click here.
Disclaimer
All efforts are made to ensure the accuracy and correctness of the information published at Legally Flawless. However, Legally Flawless shall not be responsible for any errors caused due to oversight or otherwise. The students are advised to check an opportunity themselves before applying.