About
Delhi Judicial Academy And National Law Unversity, Delhi Invite Calls For two days workshop on capacity building for law graduates prior to their enrolment as advocates and for final year law students of delhi Programme is open for 80 Candidates on first-cum-first enrol basis Final Year Law Students and Law Graduates from Delhi yet to be enroled with Bar Councils are only eligible for theWorkshop.
Venue:
Online through Cisco WebEx MeetingPlatform
Last Date for Registration:
December 12,2021
Date of event :
december 16-17, 2021
No Registration Charges
For registration click here.
For more details click here.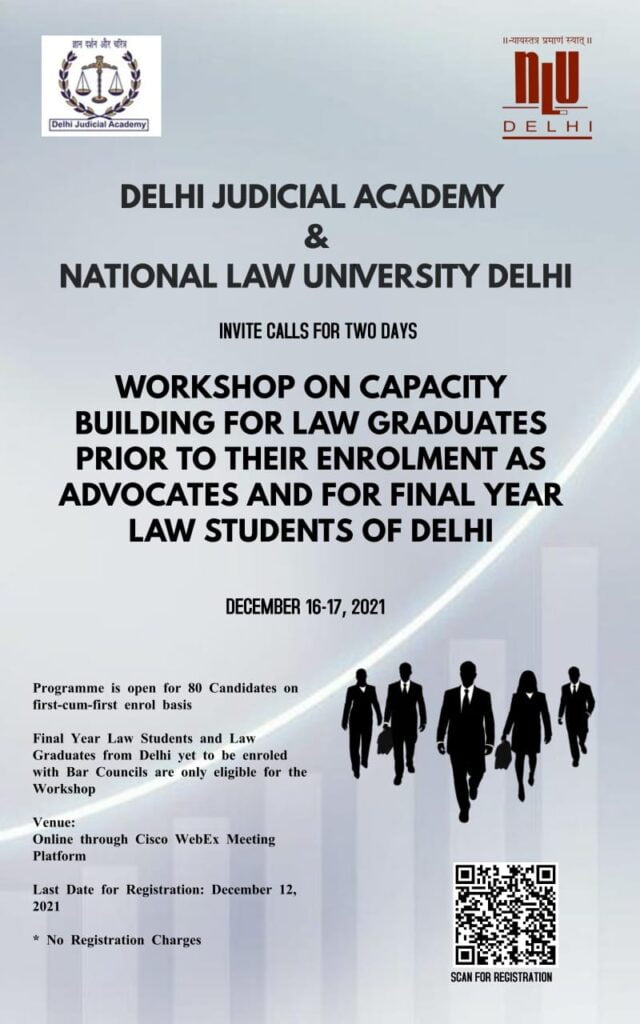 Disclaimer
All efforts are made to ensure the accuracy and correctness of the information published at Legally Flawless. However, Legally Flawless shall not be responsible for any errors caused due to oversight or otherwise. The users are advised to check the information themselves.