About Department of Law, PIMR, Indore
Prestige Institute of Management & Research Indore is a well-established institute of Madhya Pradesh, established in the year 1994 and accredited with NAAC "A++". DOL is a popular acronym to the Department of Law, Prestige Institute of Management & Research, Indore is an exclusive Institution dedicated to law education both at undergraduate and post graduate level.
About PIMUN
PIMUN (Prestige International Model United Nations) is a form of extracurricular activity wherein students from various colleges and schools participate as representatives of different countries. The whole sole objective of PIMUN is to make students fluent public speakers, resourceful and reliable researchers, skillful debaters and influential leaders. It will be conducted by Department of Law, PIMR, Indore via virtual mode. It aims to get young Indian students to become global citizens with a broad mind set and clear vision of the world. We are proud to announce that we are organizing the 1st chapter of the Prestige International Model United Nations, 2021, to be held on October 16 & 17, 2021. PIMUN 2021, with 6 committees and an executive board that boasts of some of the most notable speakers and experienced debaters in the field of International Debate and Model UN, promises to be the most awaited conference of the year.
Committees of PIMUN
• Niti Aayog: Question of Presidential Vs. Parliamentary Form of Governance with Lights to The Basic Structure Doctrine.
•UNODC: Peer propagation of drugs among youth and a framework to counter it.
•IPSS: The Kashmir Dispute.
• UN Women: Gender equality in the 21st century using the learning from the Vedic Period. • AIPPM: Reviewing the Farm Laws.
•UNSC: Roadmap for a peaceful Afghanistan. Application Procedure Anyone between the age of 14 to 25 years who is willing and interested to be a part of PIMUN.
Registration Link:
http://forms.gle/7WeqLD8MF8eLz4TVA
Registration Fees: INR ₹500/- for Indian Participants & (Dollar) $10 for Foreign Participants.
Payment Details:
Account Holder Name: Shubhank Khare Account Number: 6251000400020989
Bank Name: Punjab National Bank IFSC Code: PUNB0625100
Branch: Prestige Vihar Scheme No. 74 C Vijay Nagar
UPI ID: [email protected]
G-Pay/PhonePe/Paytm: +91-7400752004
Awards/Accolades:
Best Delegate: INR 2500/- + Hammer + Certificate High Commendation: INR 1500/- + Trophy + Certificate Honorary Mention: INR 1000/- + Certificate
Important Dates & Time
PIMUN Conference Date October 16 & 17, 2021
Delegate Registration (Open) September 06, 2021
Delegate Registration Last Date October 03, 2021
Allotment of Countries/Portfolioss October 11, 2021
Announcement of Result October 17, 202

1

Distribution of Certificate October 24, 2021
For more details please click here.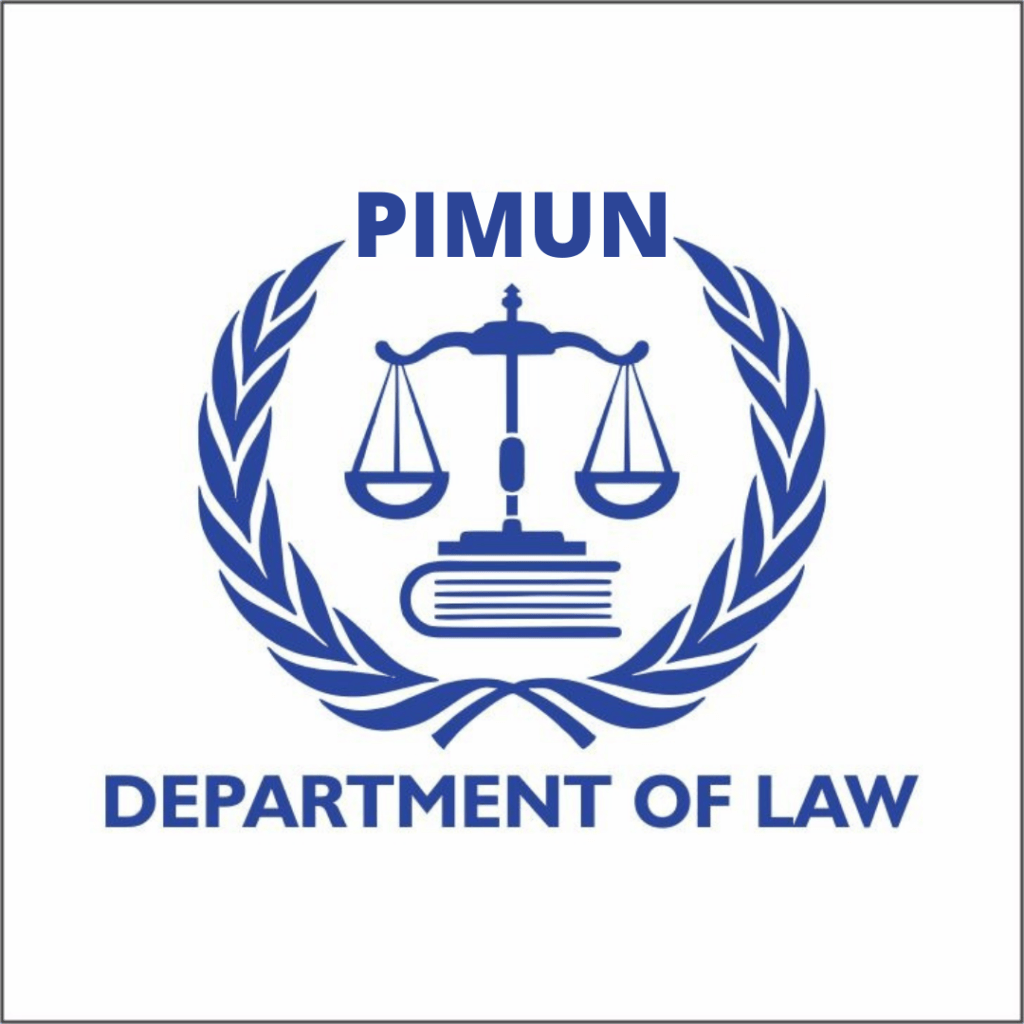 Disclaimer
All efforts are made to ensure the accuracy and correctness of the information published at Legally Flawless. However, Legally Flawless shall not be responsible for any errors caused due to oversight or otherwise. The students are advised to check an opportunity themselves before applying.