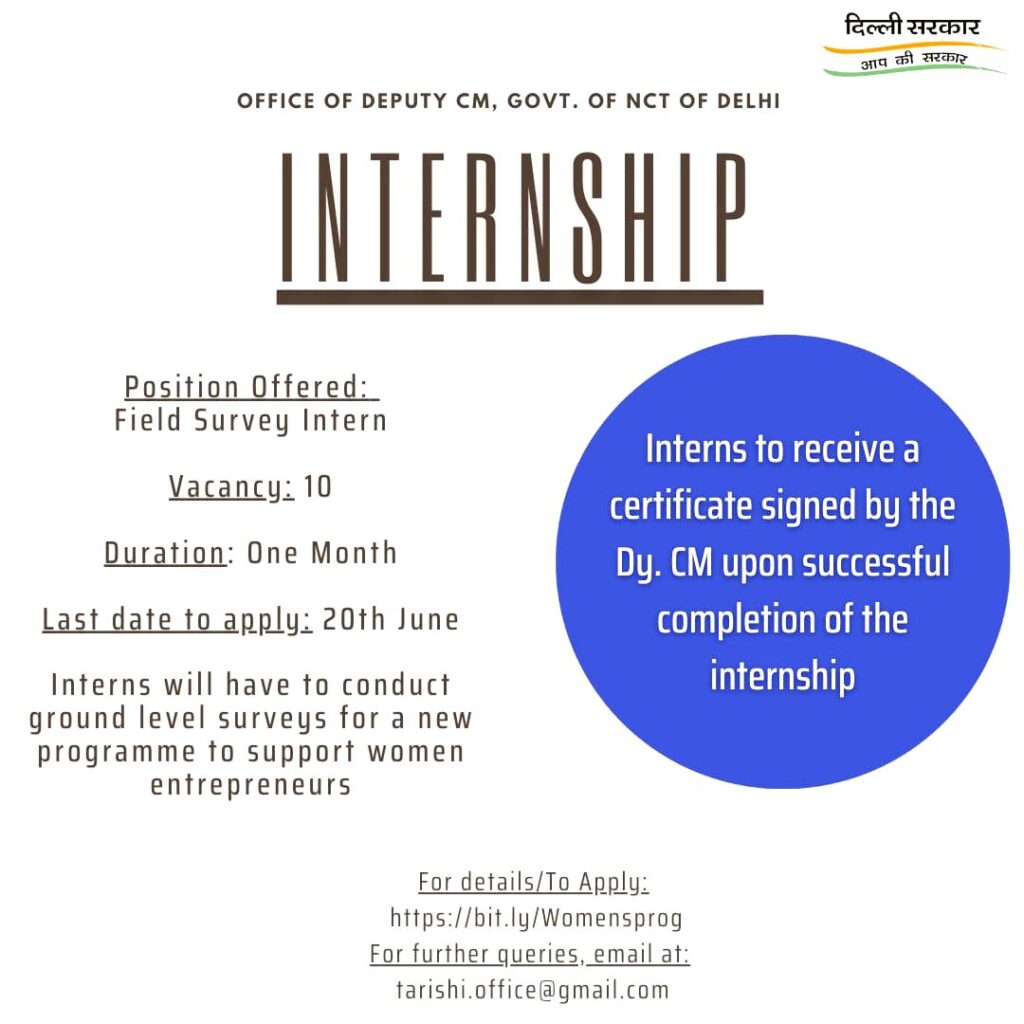 About the Internship
This is a 1 month long internship to conduct field surveys across Delhi for a new programme to support women entrepreneurs from low income communities.
Stipend
This is not a paid internship.
Last date to apply
The last date to apply is 20 June, 2022
Application Procedure
APPLY HERE: https://bit.ly/Womensprog
Contact Details
For further queries, e-mail at: tarishi.office@gmail.com
Disclaimer
All efforts are made to ensure the accuracy and correctness of the information published at Legally Flawless. However, Legally Flawless shall not be responsible for any errors caused due to oversight or otherwise. The students are advised to check an opportunity themselves before applying.