Getting the right internship is much more than just sending an application – it requires a clear vision, strategy, communication skills, having the right resume & cover letter and most importantly, clarity of the industry you are applying for.
LedX has collaborated with YLCC: India's Legal Mentorship Program for conducting a free session on "How to get good internships"
YLCC has successfully conducted 300+ mentorship sessions and has over 500+ happy clients to their credit so far. The founder of YLCC, Sammanika Rawat has assisted Law Sikho with 100+ recruiters with 450+ skilled profiles and has personally mentored more than 650 law students and 50+ lawyers.
Date: 12th March 2022
Time: 6:30 PM – 7:30 PM
So what are you waiting for, register for the free webinar NOW! https://bit.ly/35YOOPQ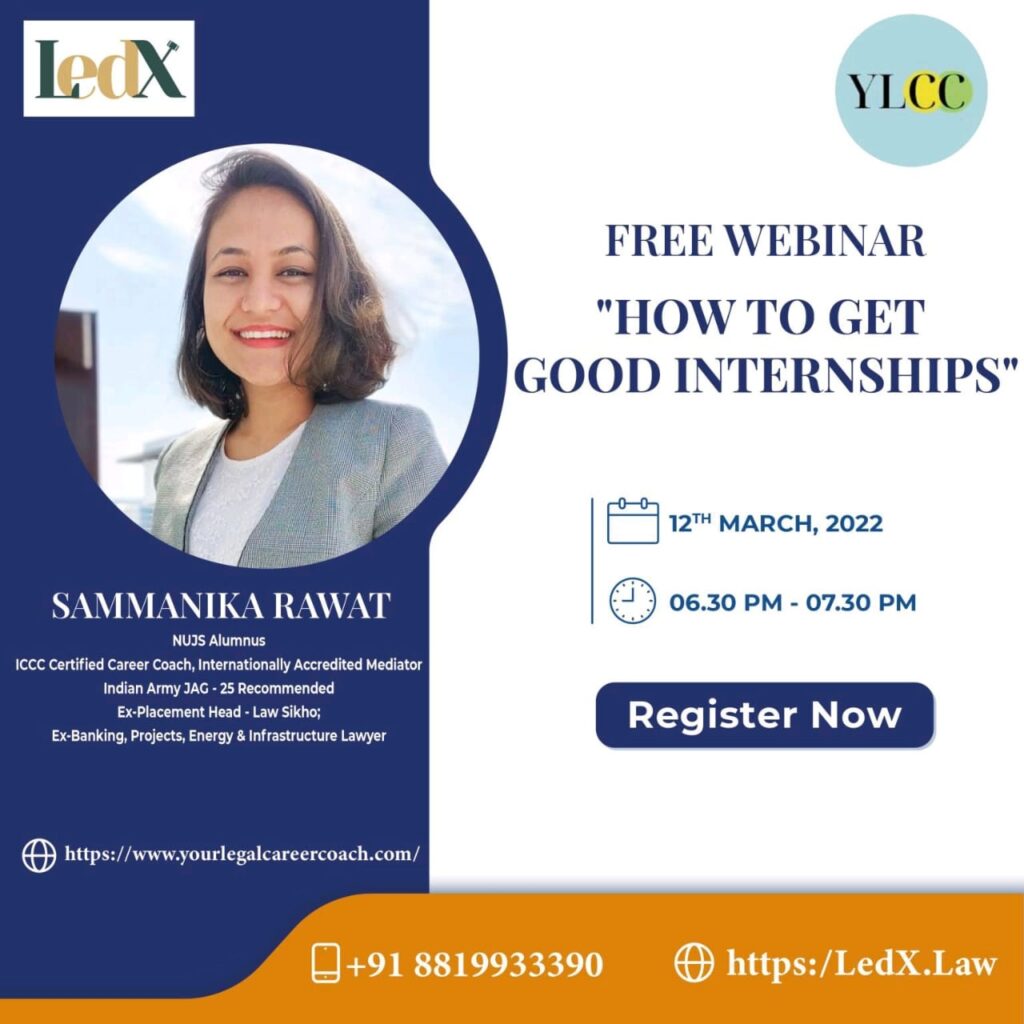 Also Read
Colloquium on Possible Future Work in Dispute Settlement | United Nations Commission on International Trade Law | 28th March – 1st April, 2022.
Essay Competition 2022 Organised by Dr. Ambedkar Chair in Anthropology, Department of Anthropology, University of Calcutta.
If your organization wants to promote any event or competition for the legal fraternity at Legally Flawless, kindly reach out to us at pr.legallyflawless@gmail.com.
Join our WhatsApp Group for regular updates: Click Here
Disclaimer
All efforts are made to ensure the accuracy and correctness of the information published at Legally Flawless. However, Legally Flawless shall not be responsible for any errors caused due to oversight or otherwise. The students are advised to check an opportunity themselves before applying.